Happy Black History Month! Here's some black characters in cartoons!
The Pizza Family from Steven Universe // Garnet from Steven Universe
A.J. from Fairly Odd Parents // Gerald Johanssen from Hey Arnold!
Penny, Sticky & Dijonay from Proud Family // Seven Days of Kwanzaa on Proud Family
Carver from the Weekenders // Anansi the Spider from Static Shock
Abigail (Numbuh 5) & Cree Lincoln  from KND: Kids Next Door // Keesha from The Magic School Bus
Tim from The Magic School Bus // Kwame from Captain Planet and the Planeteers
Kaldur'ahm (Aqualad) from Young Justice // Huey & Riley from The Boondocks
Thugnificent & Granddad from The Boondocks // Fillmore from Fillmore
Cyborg & Bumblebee from Teen Titans // Susie Carmichael from Rugrats
Storm from X-Men // Peppermint Patty from Doug
James "Rhodey" Rhodes  from Iron Man: Armored Adventures  // Libby Folfax from Jimmy Neutron
Aisha from Winx Club // Taranee Cook from W.i.t.c.h.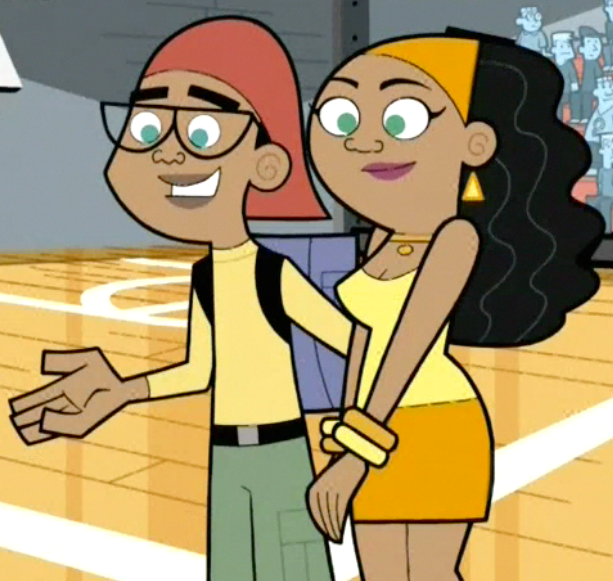 Monique & Wade from Kim Possible // Tucker Foley & Valerie Gray from Danny Phantom
Ms Grokte from Recess // Vincent Pierre "Vince" LaSalle from Recess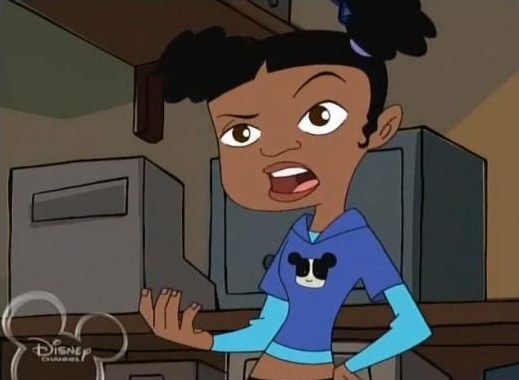 Trixie Carter from American Dragon: Jake Long // Agent Bubbles from Lilo & Stitch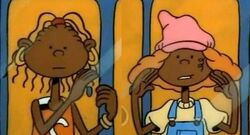 Tessa & Vanessa from Pepperann // Franklin from Peanuts (Charlie Brown)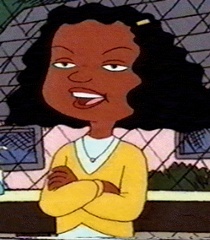 Miranda Killgallen & Darren Patterson from As Told by Ginger // Ashley Boulet from Recess
Nadine from Hey Arnold // Lola Mbola from Robotboy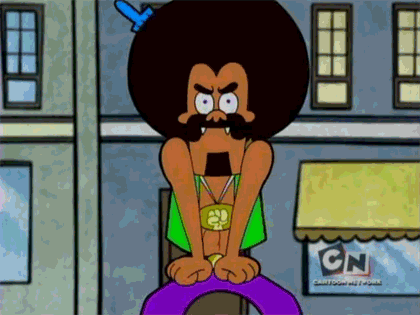 Irwin & Dracula from The Grim Adventures of Billy & Mandy
Raquel Ervin (Rocket) & Mal Duncan (Guardian) from Young Justice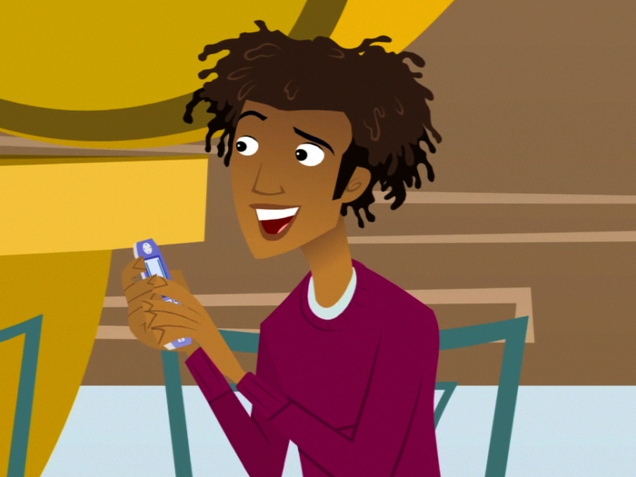 Wyatt Williams from 6teen // Sunny Bridges from Class of 3000
DJ, Leshawna, and Katie from Total Drama Island
AND TO ANY ONE'S I MISSED…